Bittersweet was my capstone film at Columbia College Chicago, I worked on it over three semesters from initial story development to final composites.
Since it's completion in 2015, it has screened all across the US as well as internationally in Canada, Germany, Finland, England, and Hong Kong at 26 different film festivals.
I wanted to make something I could have used growing up, something for the queer kid who was searching for context.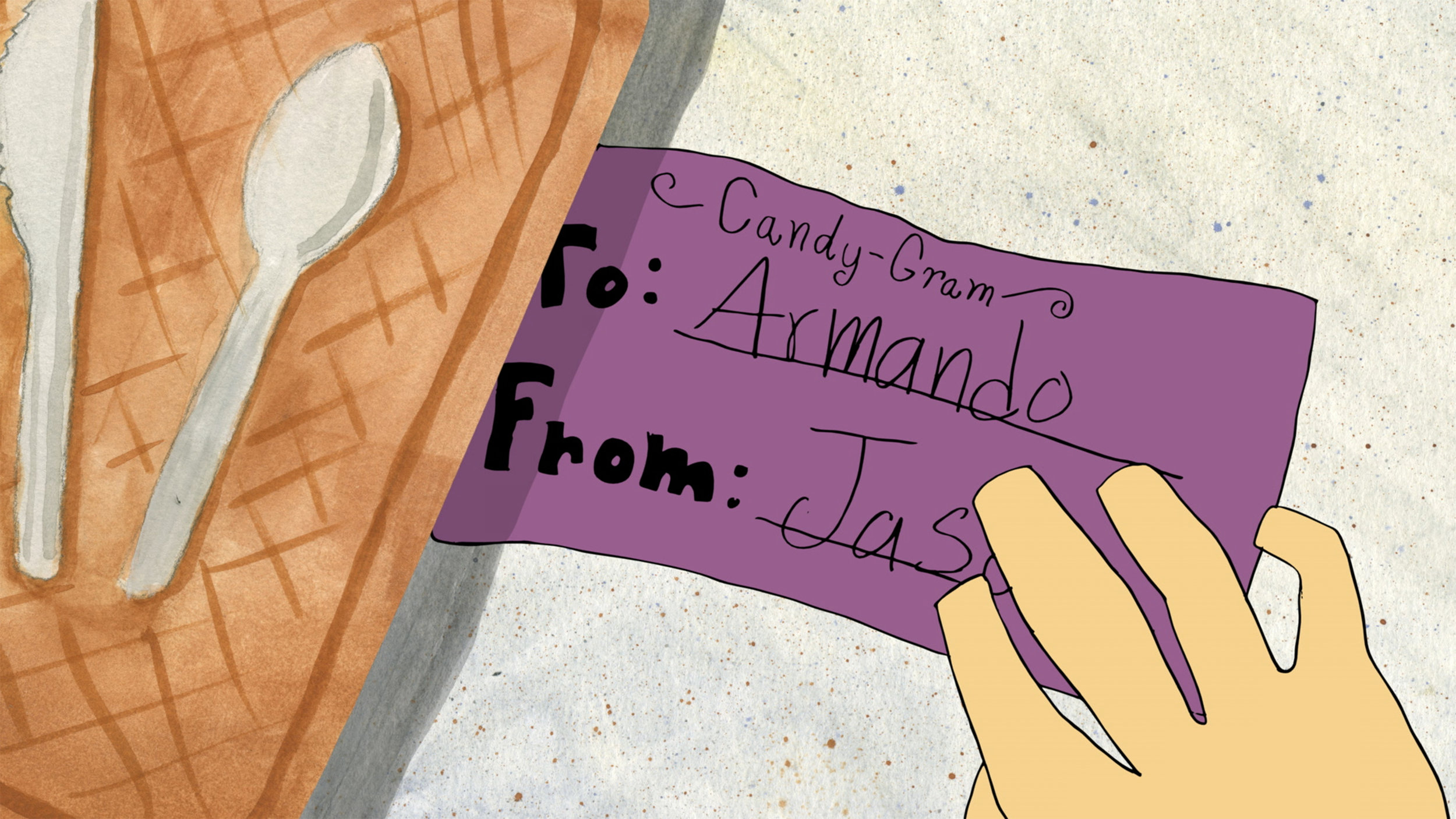 The film's protagonist and love interest both being boys was a crucial element of that from the start. Animation's core audience is the youth, which means it has a responsibility to be mindful of the types of people and imagery it shares.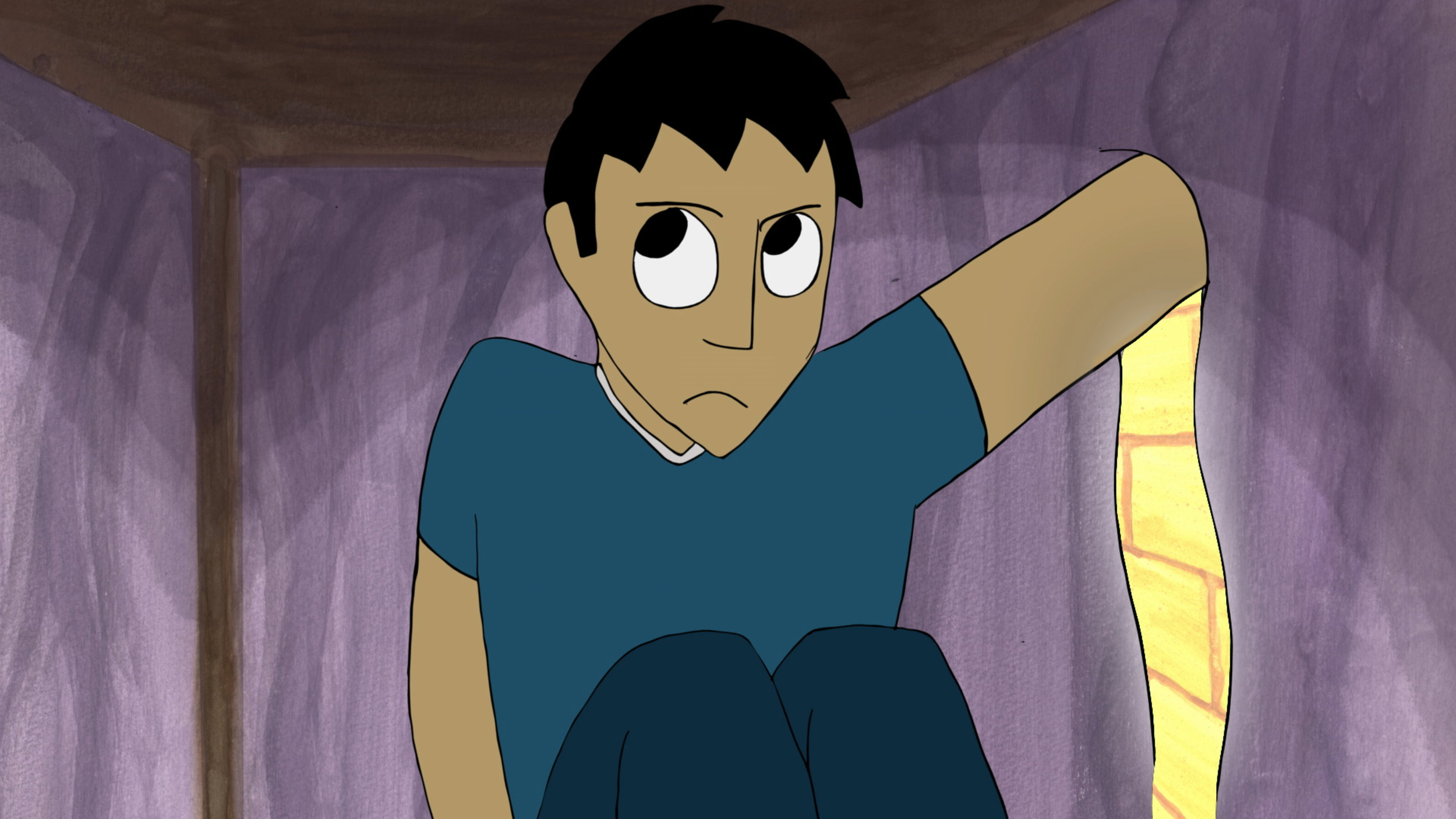 Bittersweet is an example of the type of media that I want to make in the world, normalizing these relationships and releasing the stigma of queer relationships being inherently sexual and not "age appropriate."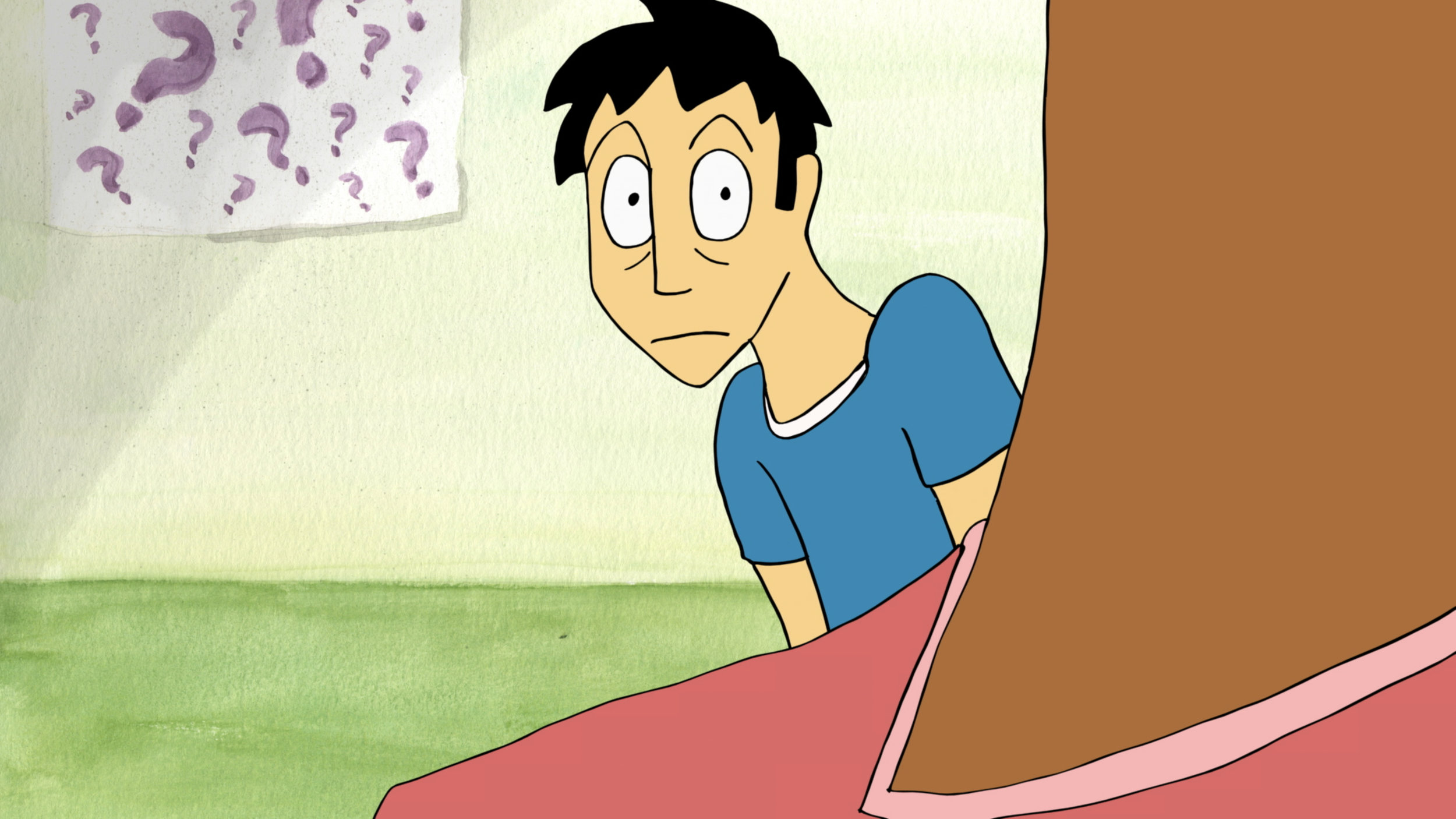 These topics are age appropriate because there is not an age lock on who is gay, who is bi, who is trans, and shielding kids from this information only does harm.
I love when people tune in to this universal experience of hope and anxiety and love, it's a wonderful feeling to get as a filmmaker.
It's a concise, sweet story that I am very happy to share, I'm glad that the theme and characters have resonated with so many people.
So happy to announce Bittersweet received the Jury Award for Best Animated/Experimental Short at the Reeling Film Festival this year! Figured I should draw these two dorks to celebrate.
This is the original storyreel completed at the end of my first semester of production, it would serve as a blueprint as I fully animated the film over the next year.
These figures on Jason's expression sheet were pulled from development sketches I did when searching for how Jason could look.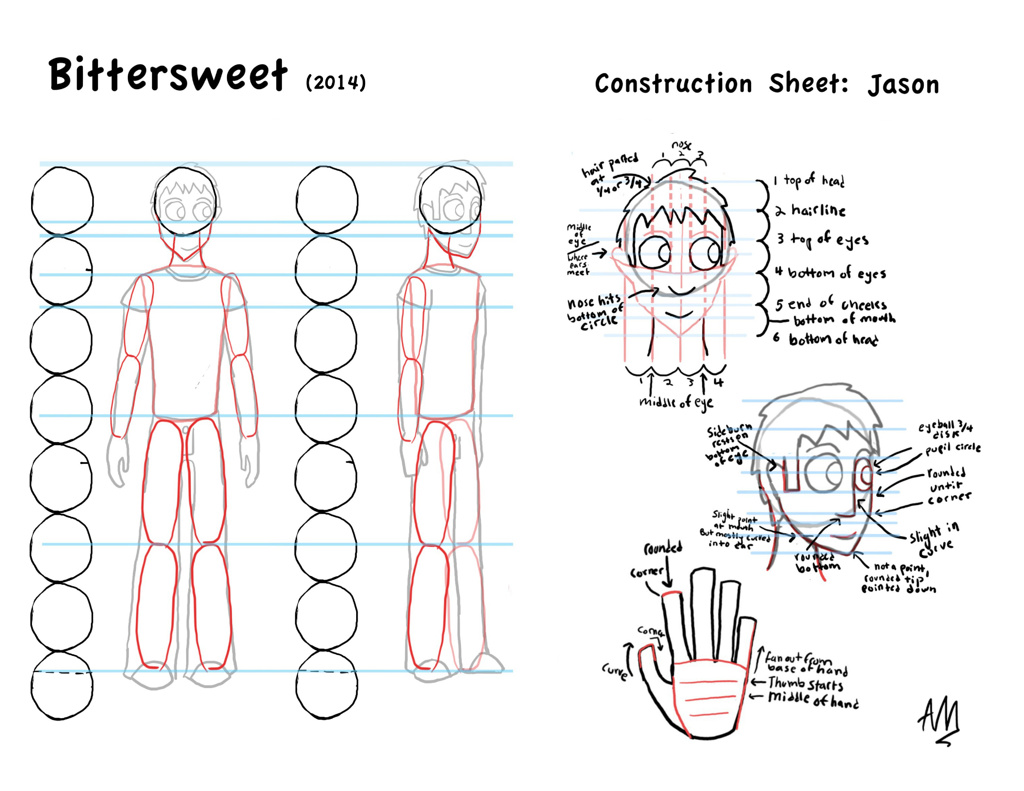 This was the final construction sheet for Jason, nailing down the style was important to keeping him consistent throughout the film.